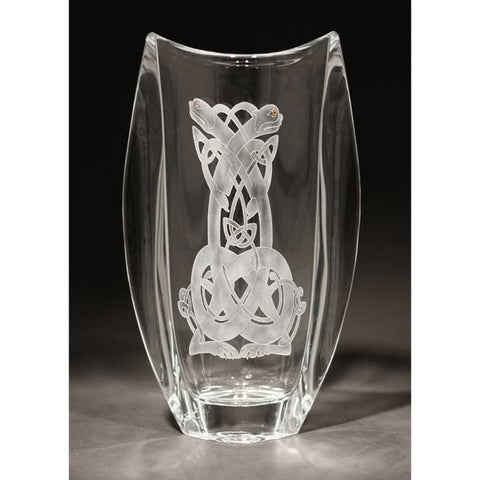 Celtic Hounds Tall Winged Vase
Celtic Hounds Tall Winged Vase
Man's best friend, ever faithful. Each hound is accented with a gleaming golden crystal eye.

Celtic Hounds symbolize hunting, healing, and a connection to the Otherworld in Celtic legends. They were the traditional guardian animals of roads and crossways and are believed to protect and guide those who become lost.
Our vases have an exceptional, hand-crafted finish you will be proud to give or to own. Each design is deeply hand-carved and polished by Master Glass Artisan Billy Healy, finished with sparkling Healy Signature crystals, and elegantly gift-boxed with an about the artist card and description of the design.

12" tall, 5 5/8" wide, 4" deep
Made in the USA