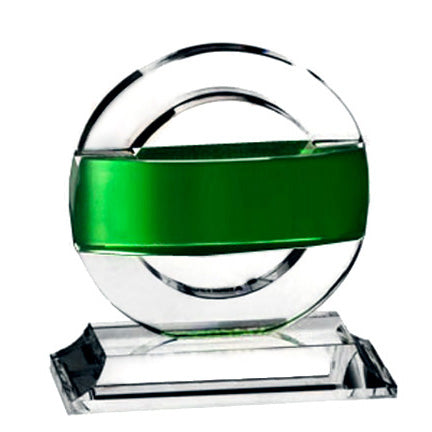 Customizable Emerald Band Award
Customizable Emerald Band Award
This stunning 7 3/4" tall circular crystal award features a vibrant emerald green band, making it an impressive, eye-catching statement piece for any award or celebration!
Please email us at customerservice@healyglassart.com with any logos or images you wish to include. Each custom item is made to order; please allow 3-5 weeks minimum for completion.
Our awards have an exceptional, hand-crafted finish you will be proud to give or to own. Your custom design is deeply hand-carved and polished by Master Glass Artisan Billy Healy, and elegantly gift-boxed with an about the artist card.

7.75" tall x 7.5" x 3.25"
6 lbs.