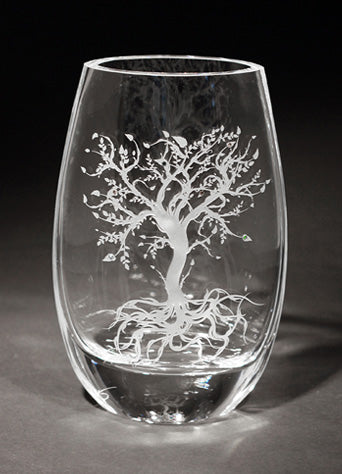 Dream Tree Teardrop Vase
Dream Tree Teardrop Vase

This beautifully-sculpted, handmade oval Teardrop Vase stands 7.5 inches high, has lovely clarity, and is heavily weighted on the bottom.
Hand-carved with our Dream Tree, part of the Healy Glass Artistry Tree Collection.
The fanciful Dream Tree is mystical and magical, wild and free. It sparkles with all of life's possibilities.
Our vases have an exceptional, hand-crafted finish you will be proud to give or to own. Each design is deeply hand-carved and polished by Master Glass Artisan Billy Healy, finished with sparkling Healy Signature crystals, and elegantly gift-boxed with an about the artist card.

7.5" tall, 5" wide